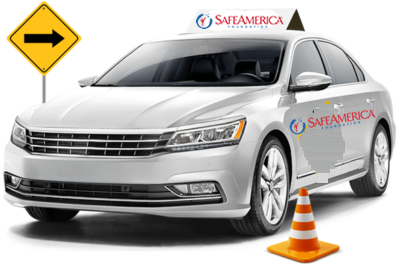 Since 2002, Safe America has been one of the most advanced driving schools in the country, with innovative training including interactive driving simulators.
All Safe America driver education courses are licensed by the State of Georgia Department of Driver Services. Each student will attend 30 hours of classroom training. Students will also complete either 6 hours or 10 hours of private, individual behind-the-wheel training with a licensed driver training instructor.
Affordable, Effective and Convenient Driving Lessons!
For over 20 years, Safe America has taught 10,000 teens how to be safe drivers during their entire life!
With positive testimonials, hundreds of parents enrolled teens from Cobb, Cherokee, Clayton, DeKalb, Forsyth, Fulton, Paulding and Gwinnett Counties in our East Cobb Headquarters as well as in Blessed Trinity (BT) High School in Roswell and North Christian School in Kennesaw.
Our mission is to be the best. And, thanks to collaboration with Ford Motor Company and 'Driving Skills for Life' program, we've grown close partnerships with local dealers such as  Angela Krause Ford. We also built an advanced car fleet with safety technology that keeps teens protected as they drive.
As to our instructors: you'll sense they're GREAT because:
they're warm and professional
they take the time YOU NEED to learn anything and
they teach you mental factors that keeps 'alert' on how to brake well plus developing defensive driving and being responsible in every trip
Our non-profit mission is to SAVE LIVES. And, we help parents learn what will help them instruct their teens, also.
Ultimately, our updated 2022 curriculum makes you proud that your teen will be aware of current issues including:
avoiding pedestrians
parking carefully in parking decks
having enough sleep to 'be on your best' and
avoiding distracted driving – from your cell phone… eating food behind-the-wheel or putting on makeup!
Call Carol Pilgrim or Mary Lou Pagano at (770)-973-SAFE and you'll feel proud you signed up your teen(s) at our Safe America driving school!